Lifted Jeep Pictures
Proud Members of the Red Jeep Club. Submit your picture and story. I will add you to these famous pages. Each page shows details and pictures of some of the best looking and working Jeeps. Check out the details and build your Jeep to match, then send your pictures this way. Or if you have a nice write up of something very serious and cool you have built on your rig. Please send it my way and I will make you famous.

Name: Jason Lamping.
City: Cincinnati.
State: Ohio.

---
Jason is the newest member of the hard core Red Jeep Rock and roll Jeep club. Sweet Looking Jeep there Jason.
Jason Lamping from Cincinnati Ohio drives a Bright Red 1998 Jeep Wrangler.
Color: Bright Red.
Engine: 4.0L.
Cylinders: 6.
Transmission: AX-15.
Transfer Case: NV231.
Front Axle: Dana 30.
Rear Axle: Dana 35.
Axle Gears: 4.10.
Crawl Ratio: Stock with 4.10s
Front Bumper: Stock
Rear Bumper: Stock
Tire Carrier: N/A
Winch: N/A
Favorite Trail: Haspin Acres Indiana
Worst Breakdown: Blew up rear diff. in 2wd on the pavement going 5 mph.
Jason was nice enough to send us some picture, now remember Jason wants to be a member of the Red Jeep Club. From this first picture I am not sure if he qualifies. It is a nice picture of the Jeep rolling along a ice wooded trail.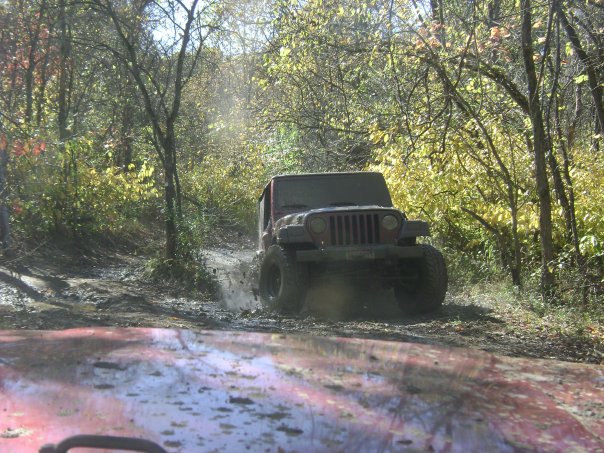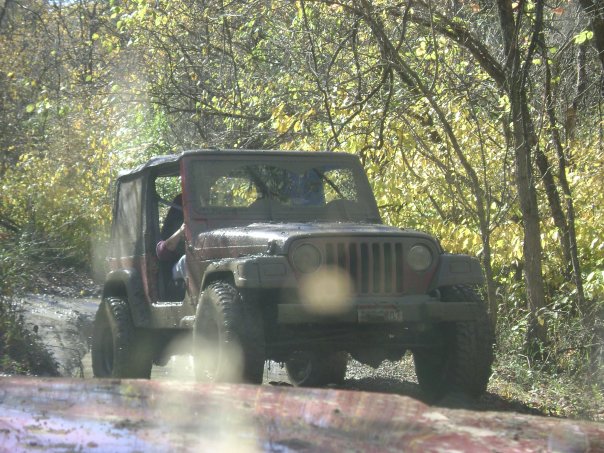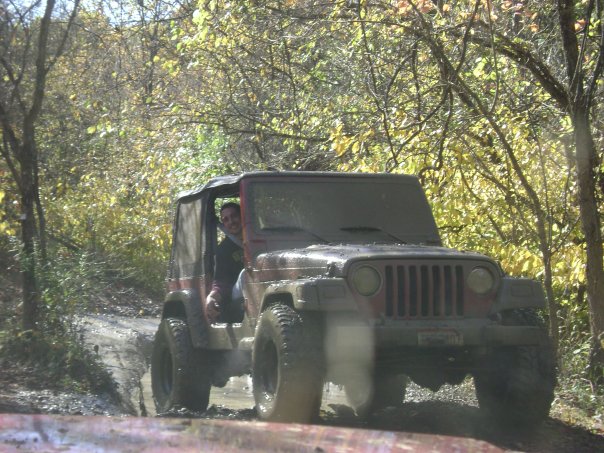 Look at that smile, that puddle must have been fun.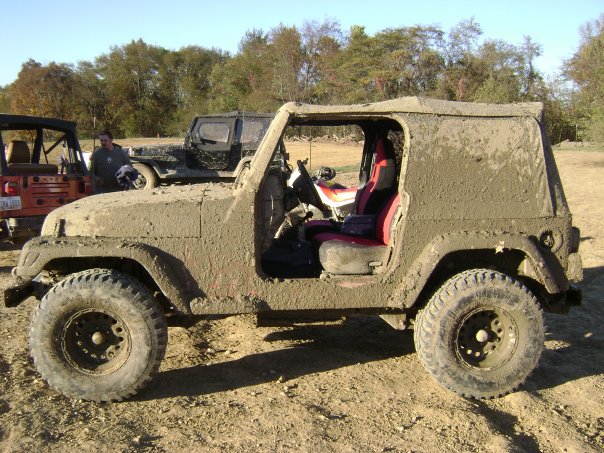 Here Jason has sent in another picture of his Jeep Wrangler without doors, and not really show room clean. Not even a hint of the color yet.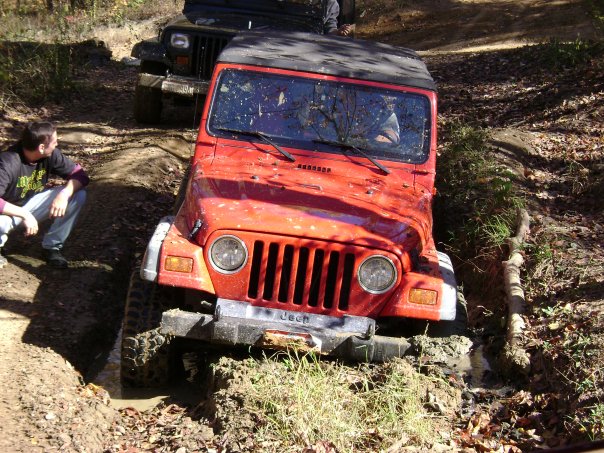 Ok, now I can see the color, It is a nice red jeep after all. But ummm, Jason you have got explaining to do. And some hard work to get out of that little hole.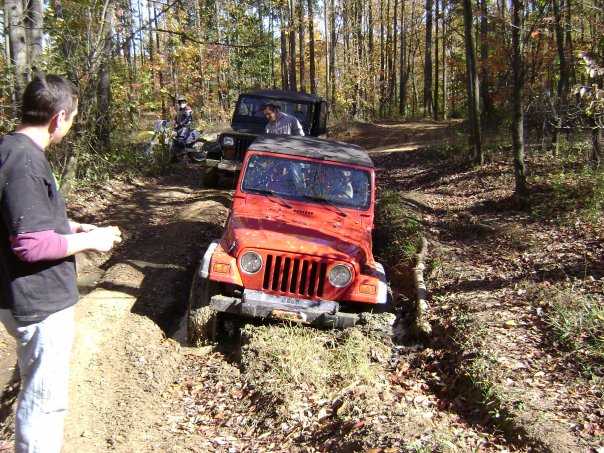 I bet he can just drive it right out. (maybe with the help of a D-9 Cat.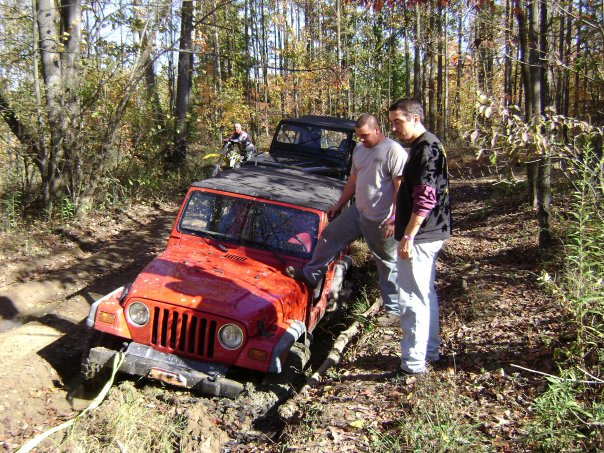 Wow that is one stuck in the muck kind of truck chuck, or I mean Jason. Being able to stand next to your rig and put your foot on the hood is a stuck truck, in the muck.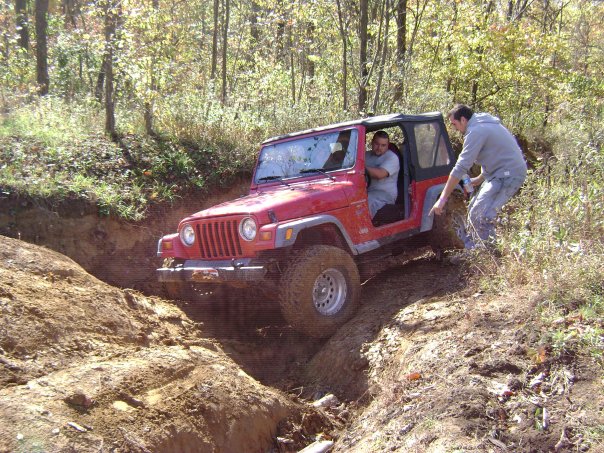 Yet another high action picture of a serious Jeep in action.
---
RJC Home | Members | Official Spokesman
If you like this site or found it helpful please consider a donation.

Copyright © 1999-2011 RedJeepClub.com. RedJeep.com All Rights Reserved. All artwork, logo, and the name RedJeepClub.com, RedJeep.com are trademarks of RJC Enterprise. Jeep is a registered trademark of DaimlerChrysler.
NOTE: My email address is shown here in the picture with my Jeepin Dog. I had to put it in a picture so I wouldn't get so much spam email. If you have questions please email me.